This page is currently in maintenance in where it will be updated shortly. GEdataPro will continue to allow their services while the page is in the process of being modified.
WELCOME
At GEdataPRO, we believe in a future abundant of information where businesses need to operate using a well balanced and yet monumental data pipeline. Furthermore, we believe that who ever can process the biggest amount of information in a fast manner will be the company who sales more.
Data Mining
eCommerce requires data to adhere to multiple marketplace standards. Most of the time, medium and small companies are not prepared to deal with data discipline, data structure and data warehousing. Mining will shape you information for high speed sales and lasting grow.
Ecommerce Pricing
In eCommerce, the most laborious parameter to define is price. However, behind this concept, the challenge is to define all noteworthy parameters in an item. This process is crucial to have a realistic data set and select a competitive price.
Massive Listings
Need to create thousands of listing for multiple sale channels?
Your listings are complex?
Need to deal with automotive information and standards?
GEdataPRO uses a combination of coding, API and SQL to manage large amount of listing.
Dynamic Growth
eCommerce is dynamic. What sales today will change in minutes. Data monitoring is the way to adjust your listings and follow the sale outrun 24/7. GEdataPRO is able to create monitors to notify changes or to react autonomously.
Migration
More and more companies are moving product information to customer and/or eCommerce platforms. This data migration process is unique and periodic. Most of the time this procedure requires modular use of resources and services, not need to hire a dedicated person for this task.
Image Processing
Images are an important component in product data. It is difficult to conceive a computer sale without a processed image. Platforms and procedures requires images to conform to standards. GEdataPRO is able to process and fit large quantity of images.
Data Automation
The large quantity and variety of products in eCommerce can not processed using simple tools anymore. 64bit Excel sheets, large structured and non-structured databases integrated via Python code is the method used by GEdataPRO to create automation for fast paste sales.
Data Science
eCommerce produces a large amount of information. This is in fact the biggest value in the new era. Looking for patterns and opportunities is something that every company need to work to be competitive. GEdataPRO is prepared to run exploratory data analysis at eBay Amazon using Data Science
Prepare Your Data
Get ready to sell by gathering data from all possible sources. Define your rules and tunnel all information to a unique repository.
Monitor Operation
Close monitor the action and benchmark all your parameter to beat competition.
Your Data Science E-partner for eBay AND Amazon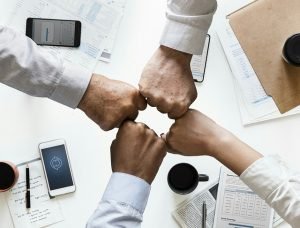 Reliable Direction
"I don't create companies for the sake of creating companies, but to get things done." -Elon Musk, CEO & CTO of SpaceX, Investor in PayPal
At GEdataPRO we are flexible enough to engage your biggest or smallest projects. Feel free to get in contact with us!
Reach us:
(407) 446 2477
Email us:
info@gedatapro.com